The new Troy Stetina signature series guitar is here! Built by Dimis Guitars, custom builders of Greece. The ultimate tone machine, playability, smoothness, nuance and precision.
Unique combination of no compromise, high-end woods. (Body: Indian rosewood, Cherry. Neck: Padauk. Fretboard: Cocobola.)
Excellent clarity, fast response, sweet and smooth high end, tight and punchy low end, sweet sustain, strong pick harmonics. Clean, precise and articulate.
Thinner frets for fast, smooth legato, easy hammers and pulls.
Thinner neck for easier stretches, moderately narrow string spacing for faster transitions. 21, 22, or 24 frets.
"Animal Spirits" pickups by Lampifier with patent pending GRAPHITE SHIELDING to reduce unwanted noise interference. Wide tonal versatility, full EQ range.
"Shaman Coil" miniaturized active dummy coil technology effectively silences all extra buzz from single coils and coil-tapped humbucker, allowing true single coil tone in high gain settings and pristine clean tones.
Reflective sprayed bronze finish.
Unique, modernized body shape with classical violin scroll and easy high fret access.
Moderate weight, approx 9 lbs, well balanced.
Old world craftsmanship, hand built and fully customizable!

The best work to date by one of the most accomplished guitar instructors in history. With over 3 1/2 hours of footage, this groundbreaking DVD goes beyond all others as Troy unveils hundreds of key insights to mastering the electric guitar. Lessons, music, interviews and more. Including:
The Role of Effortlessness
Path to Unlimited Speed
Ultimate Shred Secrets and Total Picking Control
Practice for Maximum Skill Retention
How Exercises Work and How to Use Them Effectively
Metronome Techniques
Secrets to Playing in the Pocket
Secrets to Building Engaging Riffs
3.5 hours of footage
Detailed lessons on 6 Second Soul Songs
Tab book
Guest lessons with Mark Tremonti, Michael Angelo Batio, Eric Friedman, Bill Peck
Check out the promo trailer below.

The music of Troy Stetina's band SECOND SOUL is now available for download on iTunes, Amazon, CDbaby and other major music download sites. Also check out the "Beyond the Infinite" album review at ShredKnowledge.com.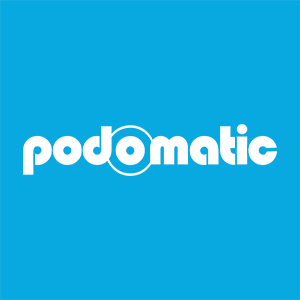 Listen to the podcast recording of Troy's 1 hour radio interview with www.Boost-Radio.com. Discusses his career, books, the creation of Second Soul, the obstacles they overcame and the band's current plans.



Troy's SECOND SOUL debut music CD is now available... hard copy CD only. Also look for Troy's Fret12.com "Sound and Story" DVD coming in December... his best instructional work to date!



Troy's latest guitar interview is online at ShredKnowledge.com.



Troy's first official video on Youtube is an outtake from the Mark Tremonti "Sound and Story" DVD which features his performance of the guitar solo to the prog-metal Dimension X song "Retribution." Check it out on the Troy Stetina Youtube channel. Buy the Dimension X CD here.


Troy's guest lesson performance on the Mark Tremonti All-Access DVD features two solo interludes from the Dimension X album: "Justification" and "A Fifth of Madness." Troy teaches the sections and identifies the compositional principles involved in each. Other guest artists on the project include Michael Angelo Batio, Rusty Cooley, Myles Kennedy and Bill Peck. For more, see Fret12.com.





as a side project, releasing "Implications of a Genetic Defense" CD on Unicorn Records. "This was an interesting opportunity for me to push my playing to a new level. There were no limits here on song/solo length, so I could really develop things fully and get pretty far outside the box. In fact the weirder the better, here! It was kinda refreshing to not have the contraints of a mainstream rock format, like Eddie and I have in Second Soul." Dimension X myspace page.



Troy's most advanced book ever is finally available! "Fretboard Mastery -- Learning the Guitar Neck Inside and Out" is a complete system for ear training, theory, scales, chords, melody and soloing. This book/CD method covers the entire subject, including the structure of music itself along with numerous tips and additional information bars, to give you a thorough understanding. However, the main distinguishing characteristic here is that all the concepts are shown in action, with real musical examples, to boost your comprehension and retention. Fretboard Mastery wraps up by applying all your knowledge to the full instrumental guitar song "Sunrise" from Exottica. 168 pages.



Troy's instruction Signature Licks DVD "Hard Rock" features: Bark at the Moon • I Don't Believe in Love • Living After Midnight • Paranoid • Round and Round • Shock Me • Smoke on the Water • You Really Got Me. Also includes jam-along songs. 1 hour, 36 minutes. "Modern Rock" features: All the Small Things • Are You Gonna Be My Girl • I Believe in a Thing Called Love • Just Like You • Keep Away • Know Your Enemy • Kryptonite • Wish You Were Here. Includes jam-along songs and practice tips. 1 hour, 14 minutes.



Troy's new band is "Second Soul," featuring Madison-area vocalist Scott Yanke. This is modern hard rock/alternative with melodic shred guitar. Check out the band and listen to the songs at the Second Soul myspace page.



Troy Stetina hooked up with Mark Tremonti in Myrtle Beach to check the new Alter Bridge transcriptions for accuracy. The Alter Bridge tab book should be available in approximately 6 to 8 weeks. Troy says, "This is gonna be probably the most accurate tab book in history! Mark & I went over it pretty much note for note for like 5 hours." Troy was also invited to share the stage with the band at the Myrtle Beach House of Blues show on the 19th, where a 3-way guitar battle raged briefly between Troy, Mark and Myles Kennedy.



Troy Stetina and 80s speed metal legend Michael Angelo Batio were invited to the stage during the Alter Bridge set at the Rave, in Milwaukee. After Batio displayed his ambidextrous mastery, Troy crushed the audience with a performance of Beethoven's Appassionata. The two then joined the band for a four-guitar version of Deep Purple's Highway Star.



Mark Tremonti recently split with Creed singer Scott Stapp to form a new band, AlterBridge, which includes the three former members of Creed with new vocalist Myles Kennedy. Troy recently spent a week in Orlando helping Mark with solos to be on the new disk. "It's SHREDDIN'!" The debut album is due out August 10th. :)



Troy took on private teaching of guitarist Mark Tremonti of Creed. "He wants to shred big time, and bring back old school guitar! Have to say, I wouldn't mind that a bit." --Troy